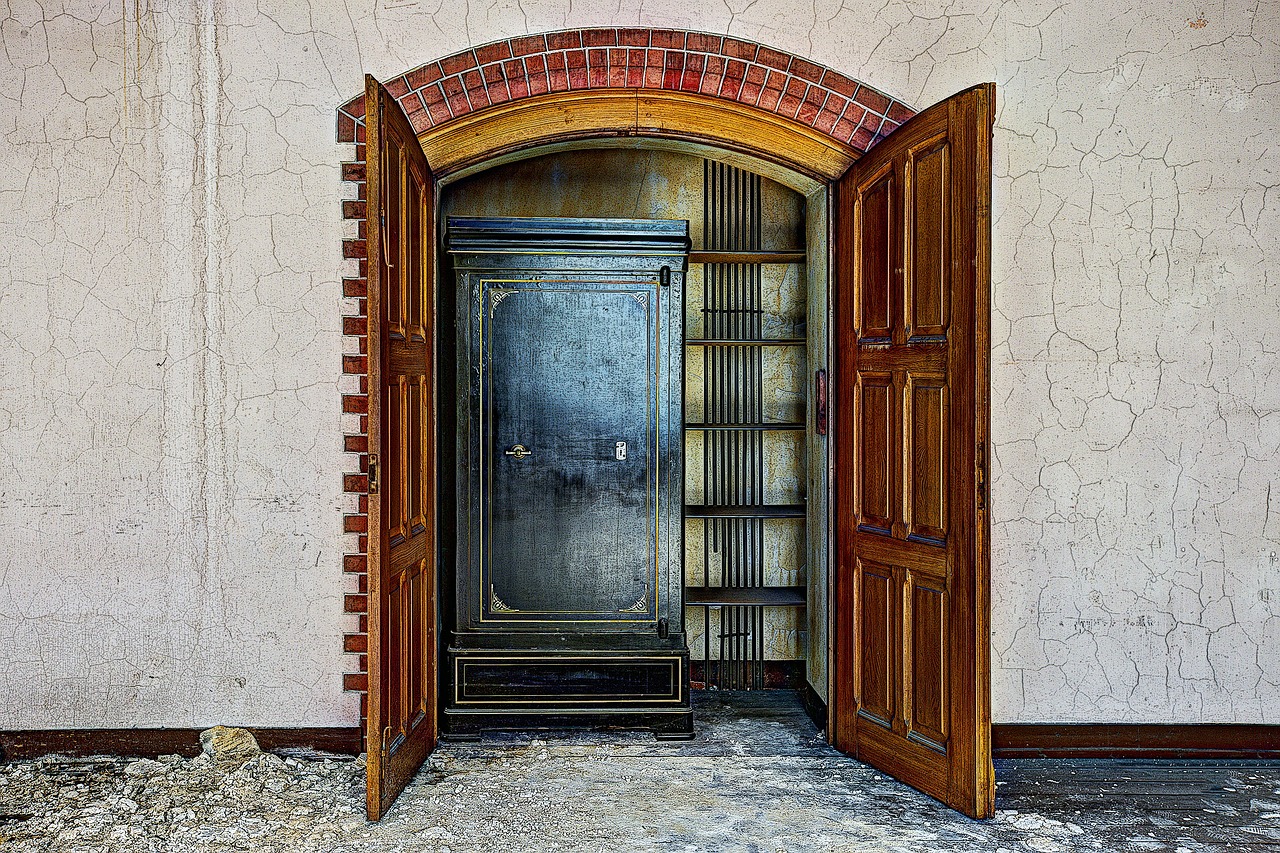 When you were a kid did you ever play the game 7-minutes in Heaven?
If you don't know about the game it is one in which two people, in my day a boy and a girl, go into a closet and spend 7-minutes "getting to know each other."
While the two of you were in the closet someone on the outside was a timekeeper and was responsible for letting you know when your time was up with your closet-mate and when it was time for you to leave.
The 7-minutes in the closet usually consisted of some heavy petting, kissing and hugging etc., at least that is the way we played it. Sometimes you might just talk with the other person if there was no chemistry or neither one had a strong enough urge to make the first move.
There was something very liberating about being confined in a dark closet for me back then. I was aware that I could not be seen so I was less self-conscious about how awkward I was actually feeling. Closing the closet door disconnected me from my ego and allowed me to be freer.
Speaking of closing doors and disconnecting from your ego, the Bible says:
But when you pray, go into your room, close the door and pray to your Father, who is unseen – Matthew 6:6
Prayer is a sacred time for connecting with God and I find shutting myself off from the outside world often facilitates it. When I pray I close the door to the outside world and find refuge in the stillness.
Unfortunately spending time alone with your thoughts in a quite place can be a scary thing for some of us. As a result many people try to distract themselves constantly to avoid their own closet of silence.
Like prayer, meditation encourages us to disconnect from the outside world and enter a place a peace.
Benefits of meditation [i]include:
Reducing Stress
Improving concentration
Encouraging a healthy lifestyle
Increasing self-awareness
Increasing happiness
Increasing acceptance
Slowing aging
I confess that meditation is a difficult practice for me but one that has improved the quality of my life. Currently I set a countdown timer for 7-minutes and let go of my thoughts and focus on my breath.
Hence the new adult version of the 7-minutes in heaven game is played whenever and wherever you can close the door to the outside world and instead spend some quality time with you and your thoughts.
Please try it out and let me know what you think. Also try out the METTA mediation technique for more of a group experience –  Metta Mondays
Meanwhile enjoy the silence!
[i] Holmes, Lindsay. "8 Ways Meditation Can Improve Your Life." The Huffington Post. TheHuffingtonPost.com, n.d. Web. 21 Mar. 2016.