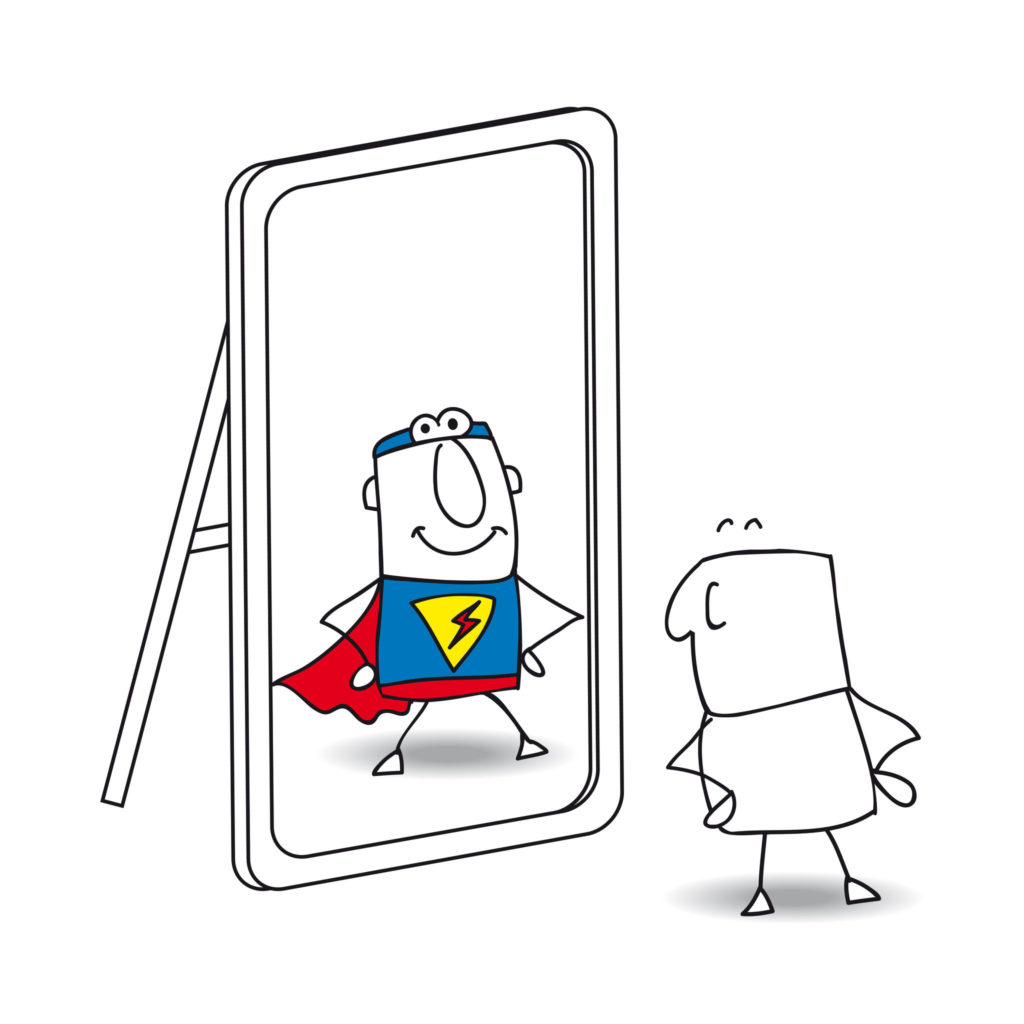 Ok. I have a confession.
Until recently I was not a fan of affirmations because they just did not work for me. Intellectually I understood their importance, but for whatever reason, I could not actually relate to any phrases I ran across. I could never find the right words that resonated with me.
Over the years I read scores of books and consulted many online resources all extolling the virtues of utilizing affirmations as a way to accomplish your goals. The Power of Positive Thinking, Think and Grow Rich, As Man Thinketh are a few of the many books I devoured.
After reading Hal Erod's Miracle Morning book, I have applied Elrod's S.A.V.E.R.S. routine, save for one aspect, as my own, enjoying its benefits. In case you are not familiar with the S.A.V.E.R.S. acronym, here its is spelled out along with my comments on each facet:
Silence – Silence or meditation. This was pretty easy for me to incorporate since I have been gradually building up a daily meditation practice over the years.
Affirmations – This is where I struggled and will comment more about this later.
Visualization – While a new practice for me this aspect seemed very easy and enjoyable. I am blessed with a vivid imagination and could easily get into the future visions of the world that I wanted to create.
Exercise -Daily exercise has been a part of my routine for many years now, so this was already in the bag for me.
Reading – I commit to reading some type of spiritual text each day and enjoy the centering feeling of connecting with God first thing to start the day. Like exercise, this was already part of my morning routine.
Scribing – While I don't yet journal in the morning. I do utilize the 5-Minute Journal App to record at least 3-things that I am grateful for each day. Also included in the app is a place for me to write an affirmation. which brings us back to the "A" – affirmations.
So the missing Affirmation piece continued to evade me. I was practicing the SVERS routine.
I searched in vain for inspiration and relatable resolutions. I would go online and copy other's words hoping to find something that would work for me. For a recent example, see HuffPost's  35 Affirmations That Will Change Your Life by Dr. Carmen Harra which offered the following affirmations:
I am the architect of my life; I build its foundation and choose its contents.
Today, I am brimming with energy and overflowing with joy.
My body is healthy; my mind is brilliant; my soul is tranquil.
I am superior to negative thoughts and low actions.
I have been given endless talents which I begin to utilize today.
…
Stopping a negative thought is better than not, but it is not the same as promoting a positive thought. 
I think in some way I was turned off by my perception of the pseudoscience of affirmations without any direct first-hand experience.   Maybe SNL's Stuart Smalley, played by Al Franken,  biased me against the self-help platitudes I associated with affirmations. Check out this vintage clip in which Michael Jordan is Smalley's guest on "Daily Affirmation" to see what I mean.
When the Student is Ready, The Teacher will Appear!
If you are struggling with affirmations, Hal Erod has a great article in Entrepreneur magazine "Why Affirmations Have Failed You and 4 Steps to Change That" that might help you like it did me.
After releasing my need for the perfect affirmation my own words finally came to me. I now have my mantra.  I believe and can attest to my affirmation's power.  The words are my own and here they are:
I am Power, On Purpose, Producing Prosperity.
If you already have affirmations that work for you, congratulations. Please let me know what they are and why they resonate with you. Meanwhile, if you are still searching for your mantra. Be patient and have faith.
If all else fails, Stuart Smalley's "I'm Good Enough, I'm Smart Enough, and Doggone It, People Like Me!" might just do the trick.